Summer Dance Camps 2014 NOW ENROLLING! (Click on the image to get brochure)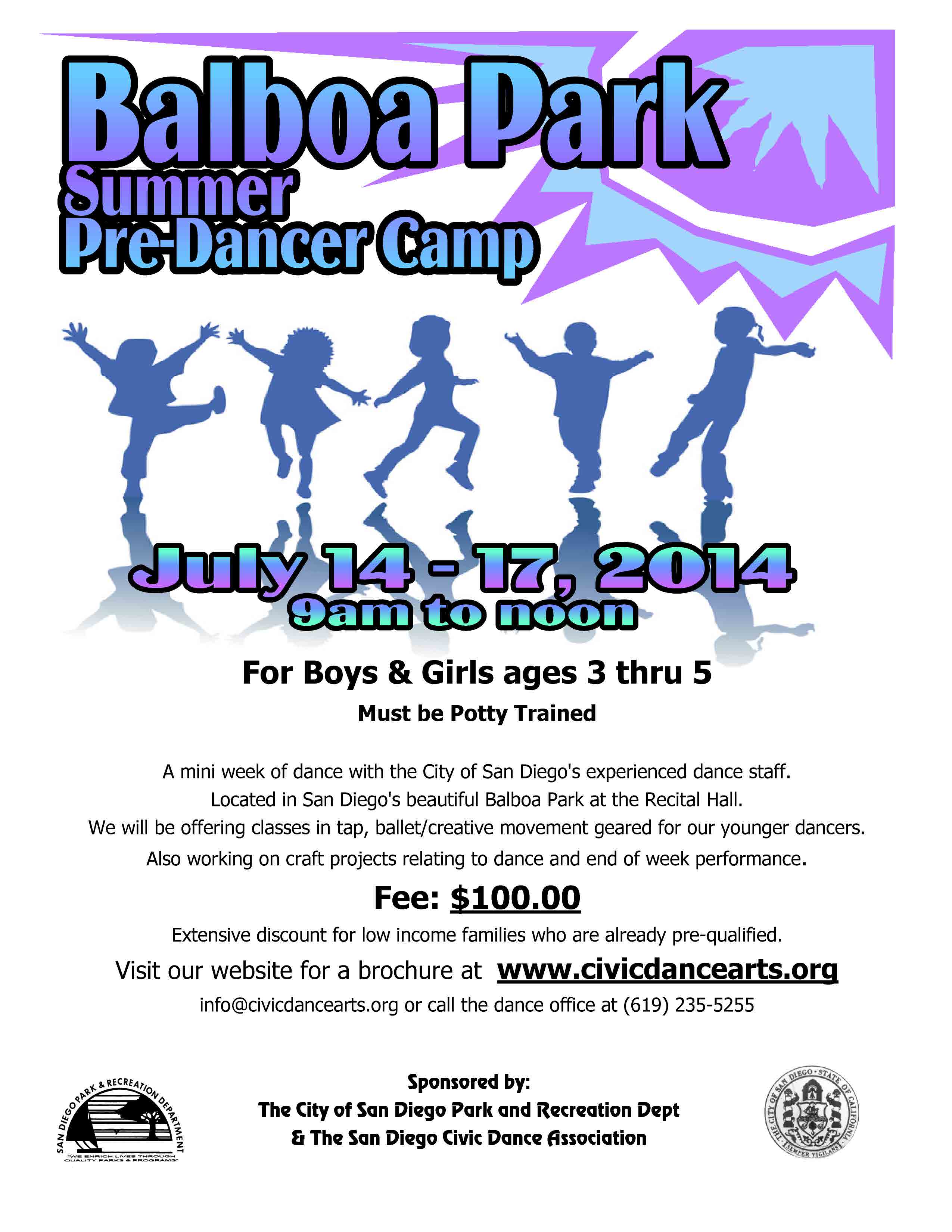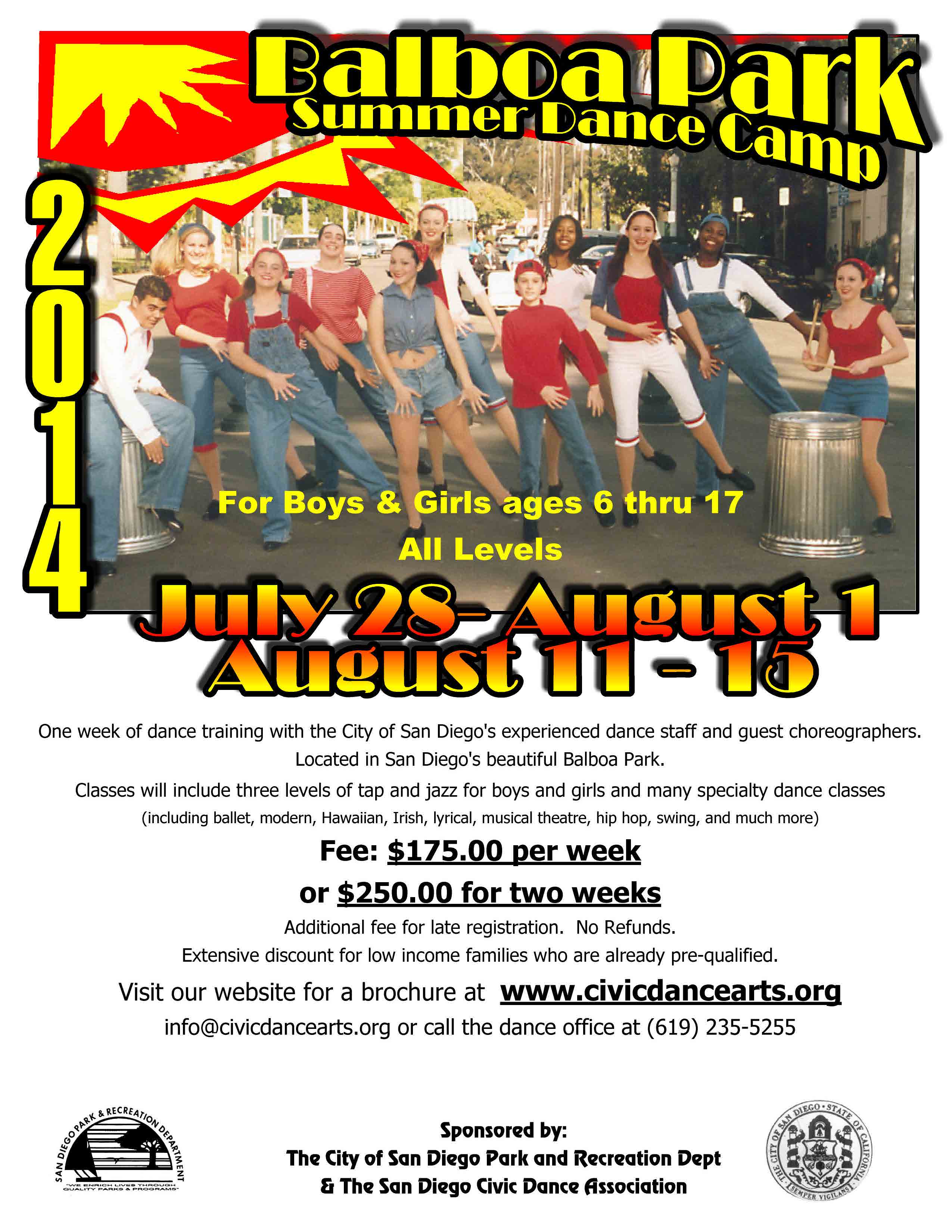 Come join us for Summer Dance Camp in beautiful Balboa Park!!

Pre-Dancer Camp July 14 - 17, 2014

Dance Camp July 28 - August 1, 2014
Dance Camp August 11 - 15, 2014


Summer, 2014
Camp hours- 9:00am-3:00pm
Directions to the Recital Hall
We are excited to offer amazing week-long summer dance camps that features dance training with the City of San Diego's experienced dance staff and guest choreographers in San Diego's beautiful Balboa Park.
Classes will include tap and jazz in three levels of dance (beginner, intermediate and advanced) for boys and girls ages 6 thru 17.
We will be offering a variety of specialty classes including ballet, modern, Hawaiian, Irish, folklorico, baton, musical theatre, hip hop, swing and much more! (due to scheduling, not all specialty classes are guaranteed).
We also will be watching dance videos, learning about dance history and preparing for the end of the week Showcase Performance!
Don't wait to sign up - limited spaces available!
If you have further questions, please contact
Dance Specialist - Andrea Feier
Camp Coordinator - Ava Towne Bishop
(619) 525-8258
(leave a message and we will return your call as soon as possible)